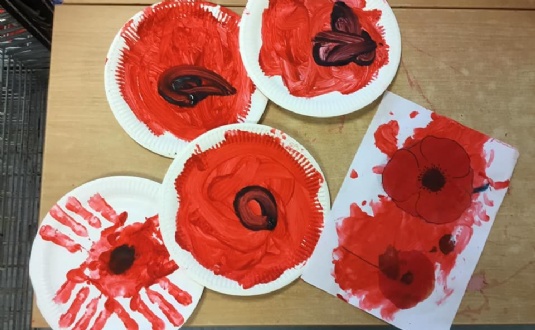 Today lots of the children completed Remembrance Day activities today as we thought about those who have lost their lives in conflicts.
Completing the two minute silence is always a really powerful way for the children to reflect on the meaning of today.
The pictures show poppy paintings from nursery and poetry from Key Stage 2. Year 6 also took part in a live author event with Mr Dilly and Tom Palmer who has written lots of books about both World Wars.