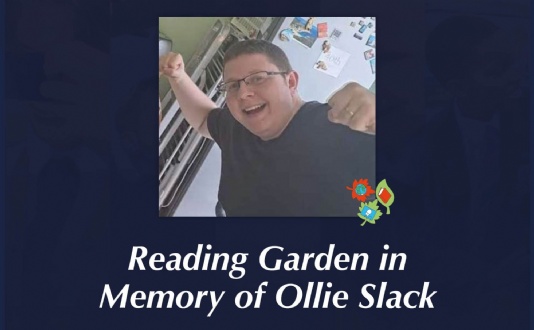 As you will know, earlier in the year, our dear friend and colleague Ollie Slack, sadly passed away at 30 years of age.
Ollie was incredibly passionate about reading, and one of his longer-term ambitions for Deanwood was to develop an outdoor reading library and garden. The Howard Academy Trust are launching a fundraiser to make this a reality and to continue Ollie's legacy.
To kickstart our fundraising, our whole Trust community has come together, with non uniform days being held across our seven schools. We are hoping to raise £10,000 so we can develop a permanent and established outdoor reading area and garden that promotes the love of reading for all children at Deanwood. The area will be dedicated to Ollie, his work and the legacy he has left behind.
If you would like to make a donation to Ollie's fundraiser, please visit: https://www.crowdfunder.co.uk/p/reading-garden-in-memory-of-ollie-slack?fbclid=IwAR2ASUZpwqH-6geKSPZ2TQ94NoOUKiSDcufQ_clhYyS9H0vBxUrmpeTRG1o