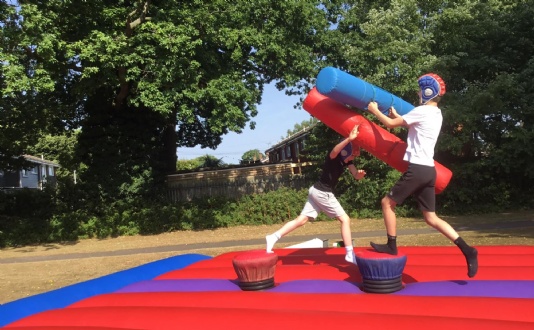 Year 6 had a brilliant few days celebrating their last week at Deanwood. They went to Capstone Ski Centre and Go Ape as well as having a day of inflatables and water fights. The children had a fantastic time riding the toboggan and dry slopes, and exploring the treetops.
They performed their Year 6 production 'Treachery at Traitor's Quay', and did a great job. The production was filmed by Joel from the Trust Central Team, who created DVD keepsakes of the show. We hope that the children will enjoy looking back at this for years to come.
To close out their time at Deanwood, they celebrated with their Year 6 prom and leaver's assembly. We would like to wish all of our Year 6 children good luck at secondary school. We will miss them all, and hope they have a fantastic time.